Better Food Packaging – start your business this year.
Finding a successful strategy for launching a packaged food item on the market. I'm going to present you with twenty particular strategies, all of which you will see demonstrated in this video.
The goal of this enquiry is to find out about Food Marketing Online. Here at A Complete Guide to Food Entrepreneurship, we are going to cover all of the essential aspects of food entrepreneurship, including how to get your type of food product into shops, as well as how to start your own restaurant, café, or bakery, as well as how to launch your food truck for any types of food, and their packaging.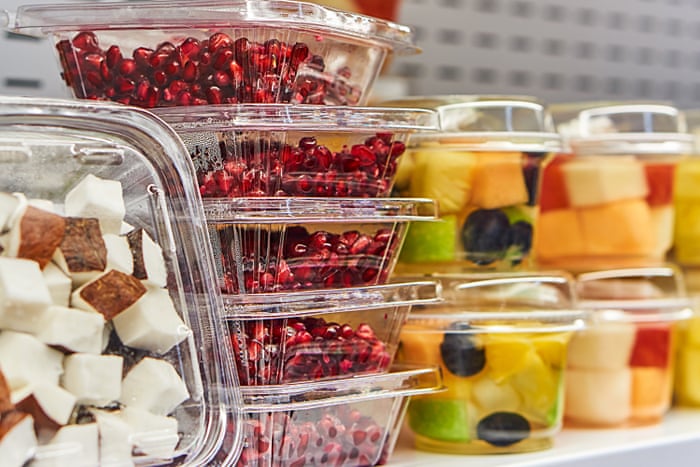 (We might not go over the registration process, as that changes from country to country, and is even influenced by the food industry within which you are operating.)
Because of this, I'm going to provide you with five methods, five of the twenty, yes, twenty, separate techniques that I'll teach you over the following four articles. Each article will consist of five phases, with each step lasting for approximately the same length of time. For now, I want to keep things simple. Instead of inundating you with information all at once, I am going to break it into five parts.
Using a pen and a piece of paper, document the several aspects that must be taken into consideration in order to successfully launch a culinary product to the market. Therefore, as a result, we should begin with the most basic requirements for this type of business.
To begin, you must decide on a company name if you intend to create a food manufacturing firm and establish a firm.
Because businesses of all types have websites, you must create something that is memorable and succinct, and you want to make it as short and quick as possible.
Keep in mind that the most vital factor when it comes to picking a website name or domain name is to keep it brief.
In fact, believe it or not, the shorter the better – make it easy for your target market to find you – the names that work best describe the business (foodtrucks.com for instance)
Not only can using it to tell people about your company, make it better, but doing so helps expand the message and may advise that you are one of the food producers in your area.
As a hypothetical example, if the name was "Jimmies Pies," and you were able to register "jimmiespies.com" and create a brand "Jimmies Pies," the name would be short, sharp and easy to remember.
Additionally, bear in mind the following points.
When you are establishing a brand and presenting a product, whether it is food or anything else, any sort of physical product that you are selling, and you want to establish a brand around it, you want to make it incredibly easy to remember and locate you online with that sort of domain.
Do your due diligence in this step by collecting as many different company names as you can, finding inspiration – look at a competing food company for instance, and make an attempt to determine what truly makes your brand special and represents the product and service you are producing.
However, number two, and this may sound obvious, but a lot of the consumers with whom I've had the opportunity to work tend to be confused or uncertain about what they will get out of it.
Now, while you're working on a product line, you must not constrain yourself.
When you have a list of five, six, or seven distinct flavours you are hoping to introduce with, for example, a collection of seasoned nuts, you can choose to introduce a single flavour or expand on that selection from the start.
However, when you're first getting started, stick to a single specific product that may have a few flavour variations or different size packaging, but in general, starting with the simplest, most individual, one item at a time will make it much easier for you to learn about the market, as well as make it easier and less expensive to do so.
It's probable that a majority of you will want to experiment with homemade items as a consequence of listening to this episode, but keep this in mind: Some cottage food standards do limit what you may create.
Before going into a commercial environment, many, if not all, food enterprises are established at home, where one may fine-tune recipes, packaging, and other aspects of their business before they enter a wider market.
This statement is accurate. In addition, developing a specific product may be the most tough component of beginning a business, especially if you have a lot of amazing ideas but aren't sure which one to pursue or whether you should do two or three.
Spend time thinking about just one product, and carry a notebook with a few ideas with you. And, in order to further expand your product concept, remove all thoughts of additional product versions. There is no way to predict that you will be unable to diversify your products and develop them into a series of items if you only change the flavour.
That, then, is what you aim to build, isn't it? Next, we'll do is go ahead and finish this second step. Lastly, number three.
To reach this final purpose, the creation of a logo is required. You are interested in having a logo designed for your firm. If you don't know how to build anything like that, if you're not a graphic designer or a logo developer, you don't need to worry; you can do it, and I've done it before. I used Fiverr.com to build a logo for some of the things we sell. This logo will be linked to in the description box. If you go to the description box for the video, you will see a link to Fiverr.
A very limited budget forced us to only employ a small number of graphics designers and then they produced distinct logos for a variety of food and snack products for $25, $30, or $40 each. If you want to avoid spending lots of money on a logo developed by someone who would charge you $500, you may be able to get it done swiftly and affordably. As soon as you complete a few simple questions, your logo is developed, and you're ready to go.
The fourth has finally been completed. You should double-check any needed laws, permits, and insurance, as well as any other areas of your operation that have to do with your firm. In many jurisdictions, you must get a business licence before you may do business. If you create a limited liability company or a corporation, you must apply for a business licence in your country. Deciding where you should start is based heavily on where you will get to through this.
It is a prerequisite of owning a cottage food business to get all required licences and observe all required health standards even if they call for an inspection. Because being a home-based business is drastically different from working in a commercial enterprise or working atmosphere, it is important for you to establish these sorts of things for yourself.
That aforementioned second set of regulations, licences, and data is altogether different. This situation has occurred because product liability insurance does not sufficiently cover your firm from the risks associated with physical product damage and/or financial loss. In addition, you will also need to make sure you have a company licence if one is required, as well as a food producer's licence if your state needs one.
Several agencies at the local, state, and federal levels have further called for the issuing of extra licences and permits along with the business insurance and licencing. They will require your consent in order for you to be allowed to do your job. In this instance, if you want to start your business in your house, you must ensure that you comply with all applicable health regulations, permits, zoning restrictions, and insurance needs.
Number 5
Absolutely, number five is correct. Even if you're not going to sell your products online right now, you will still need this. increase product visibility, brand awareness, and inform the public about who you are and what you sell by increasing your social media presence As a result, you will need a corporate presence on social media, and it must be present on all platforms, including Facebook, Twitter, and Pinterest. Speaking about Pinterest, it's a great website.
While Pinterest might have a dramatic impact on your business, it's nothing short of remarkable. In order to establish a presence on social media, you will need to be on as many platforms as possible, such as Facebook, LinkedIn, and Pinterest. These platforms will create your online presence when you have the opportunity to sell online or start an online business, and then you will be able to connect your website to that established social media presence. To make things even better, when you've established a website, whether you do it yourself or hire someone on Fiverr to do it for you, you'll have a website that you can immediately link with your current social network presence. This will present you with a massive advantage. Use your creativity and initiative to try out, investigate, and conduct some study on all five of the characteristics I've listed above, using those five attributes that apply to a food product or food business.
Additionally, I'll also demonstrate five additional stages in the following video. Highly straightforward, extremely clear, and very easy to follow. Actions speak louder than words. So if you must move quickly, you may and should act on them, and look into them. The five names to chose as a consequence are shown below. First, we will select a name, such as I previously mentioned. Your company's name is what you're looking for. You have to make a decision on what you're going to make. A logo should be created. To develop a logo, you may have a designer do it for you. If you can't build one, that's ok; just get one custom-made for you. If you don't want to use one, it's not required.
Once you have your website up and running, consider using social media and search engines to get more information on the requirements for launching a home-based company in your location. And after that, I'll return to the topic in the following video. Next, we will walk you through numbers six through ten and lead you through those twenty easy yet effective action steps for getting started in the food industry. And in the following video, I'll return to where you left off.